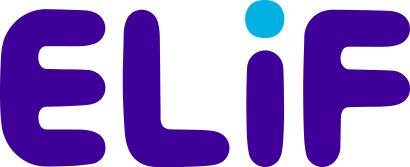 ELiF is an interactive English language learning
program designed to promote life skills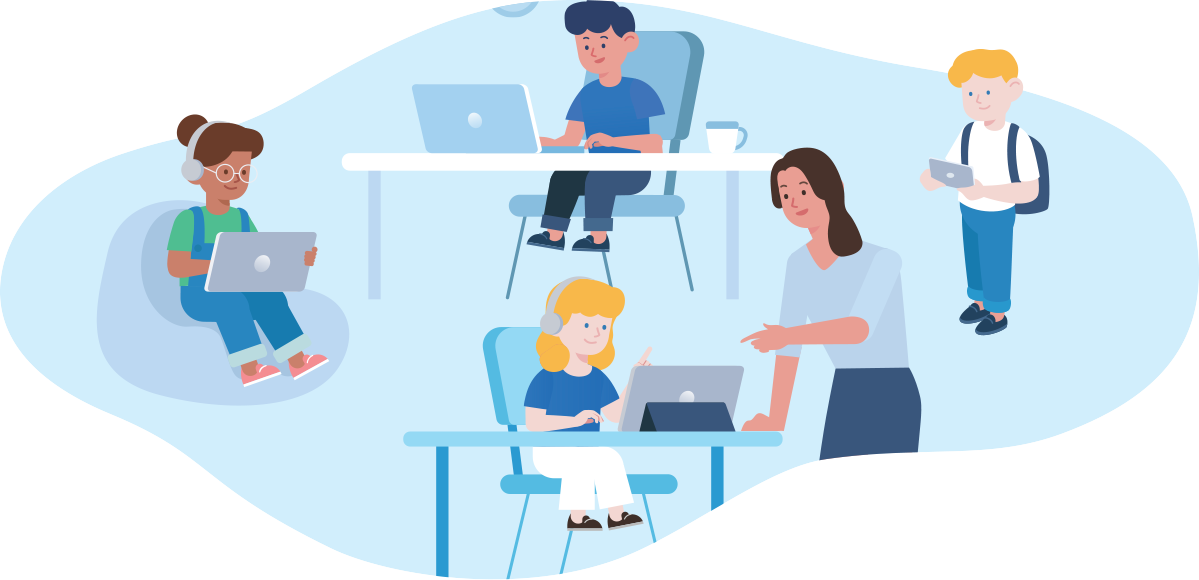 ELiF is a knowledge-based digital elementary English learning program that
aims to promote language learning and cultivate life skills.
Maximize learning potential through
a systematic learning flow
The learning flow consisting of pre-class, main class, and review is a process
for both learning and understanding students' progress.
Pre-Class (self-directed)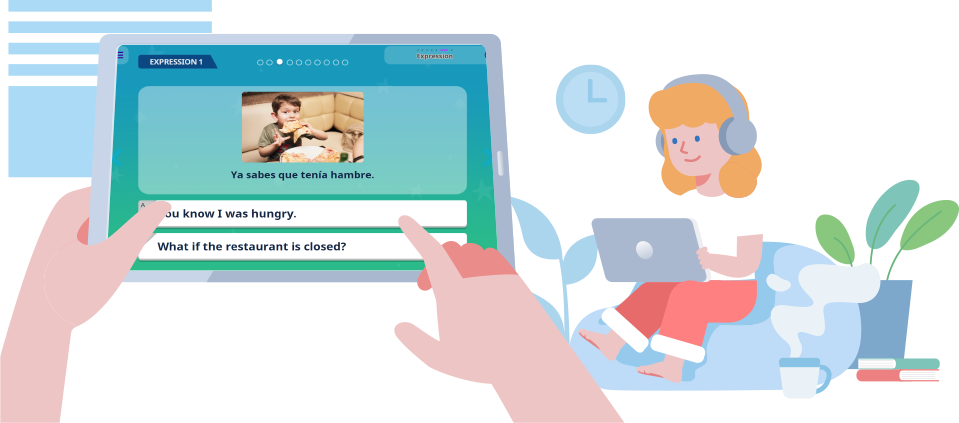 Get ready for what will be taught in upcoming classes through self-directed learning
with digital devices. Learning outcomes are analyzed in real time to inform teachers and help them
make decisions about instructional directions.
Word Training

Learn vocabulary and solve problems to understand your skills.

Listening Comprehension & Sentence Listening

Learn as you watch multimedia. By listening to and repeating phrases, AI can measure the correctness of your intonation and pronunciation.

Reading Comprehension & Sentence Building

Practice reading about a variety of subjects. Practice sentence structures.

Expression & Grammar

Enhance your skills by practicing the phrases learned in listening comprehension and grammar reading comprehension.
In the classroom, where interactive learning produceshigh learning outcomes
For face-to-face classes, teaching methods prioritize interaction to assist students
who are easily distracted in maintaining concentration.
Learning through multimedia interaction

Activities using video recordings and digital devices improve students' participation.

Synchronized learning results

Teachers can check their students' pre-class results and decide what to teach in the main class.

Various QUIZ types

Team-based quiz competitions increase the enjoyment of learning English.

Various tools provided

Features such as polls and debates can facilitate student communication. By sharing the material prepared by the teacher, students can have a diverse classroom experience.
After-class with gamification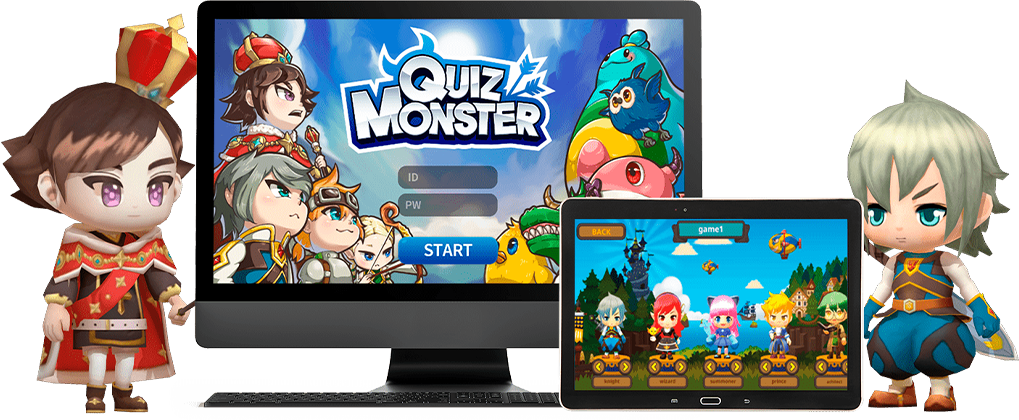 The learning process that ends with a review is provided as a video game,
so students can remain interested in English learning.
Make your character stronger through battles with monsters and competitive games with friends.
As the character grows, the capability of the student also grows.
Hunt monsters to review

You can hunt monsters to review just as you do in a role-playing game. Level up and get your gold.

Mini games to play with friends

Compete with your friends by solving spelling mini games. The winner earns some gold.

Buy and customize my character

Buy and customize your character with the golds you earned from review activities.
Gather in a classroom or learn from a distance at home
ELiF delivers unrestricted learning activities on-site.
Select where and how you want to run your classes freely.
It allows students to continue to learn and grow without any gaps in learning,
even in uncertain circumstances.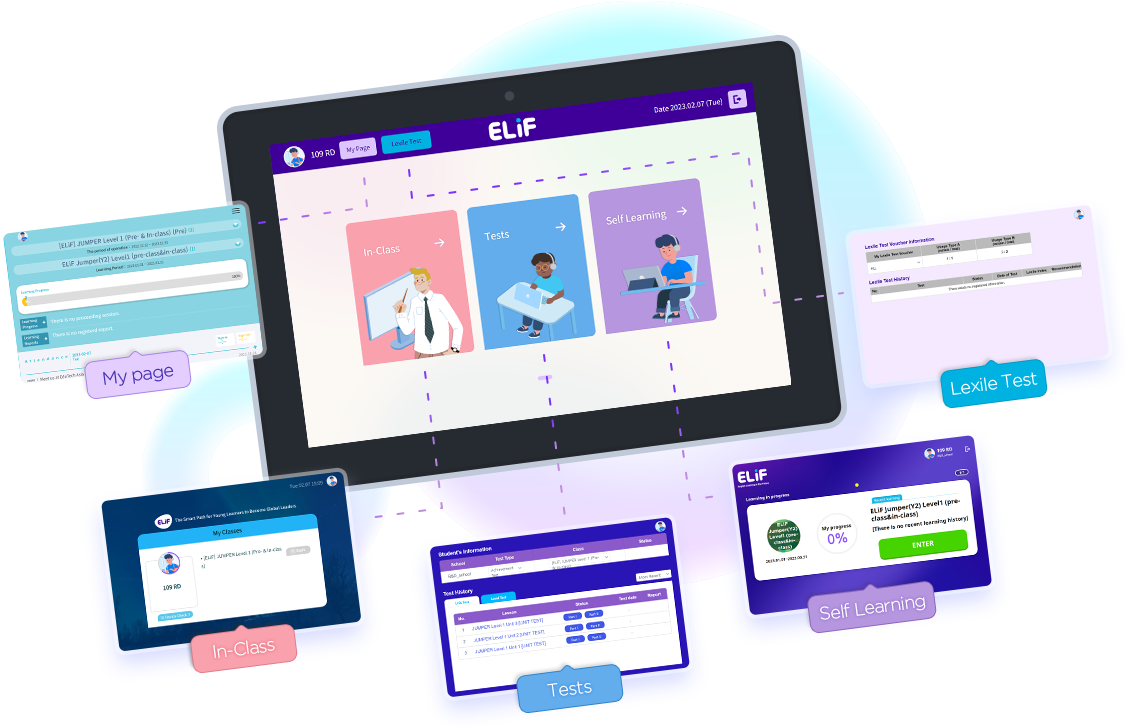 Multimedia can make learning English fun
ELiF provides multimedia such as videos based on real-world topics
to maximize results with immersive learning.
Visual Reading & Visual Listening

Video Clips by Native English Teachers
Improve student understanding
by teaching through a textbook
The ELiF textbooks consist of three sets for each quarter.
Completely connected textbooks with digital content provide students
with a deeper level of learning material.
Keep track of student accomplishments
through systematic assessments and reports
All learning and assessment processes generate reports that inform teachers
and parents of student progress.
Those who need a supplementary class can use personalized P.O.D (Print On Demand) to catch up, while those with high performance can take classes at a higher level at any time.
The completion rates of each sector are automatically processed and analyzed to give feedback that will inform you of the direction for your students to follow.
Parents can check their student's learning results through the Parent Web.
The ELiF content corresponds with the world-class
assessment system
The 6-year program corresponds to world-class English lessons such as Lexile and CEFR and
provides students with the most effective English learning experience available.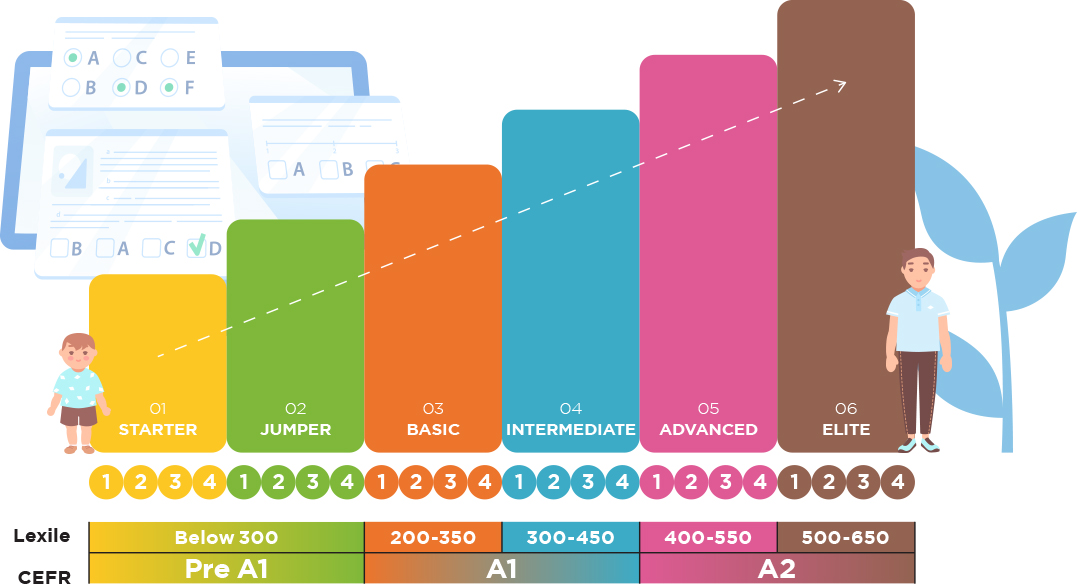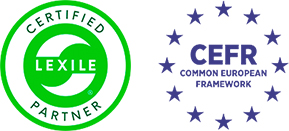 Message from MetaMatrics
You are ready to teach without any preparation stress
We provide not only our outstanding content, but also support materials such as guides and videos so that the teacher can teach students without preparing things for the class. Also, various Teaching Tool supports teachers run their class without having stress and helps students to bring up their communication skills.
PLAY THE DEMO
Discover AllviA's services
quickly and easily.
DISCOVER