Episode
Explore concepts through activities and questioning exercises that ask, "Why?"
Concept Tool
Intuitively learn abstract mathematical concepts while manipulating the concept tool.
Problem Solving
Enhance mathematical reasoning ability Improve problem-solving skills from a "How to Solve It" perspective.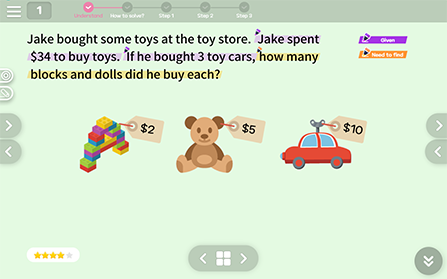 Understand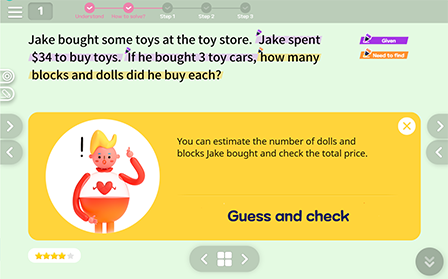 Strategize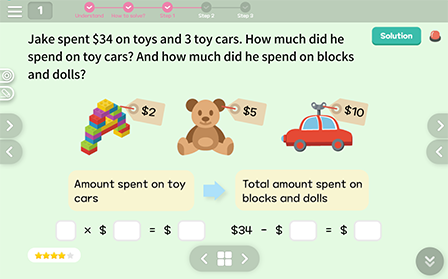 Solve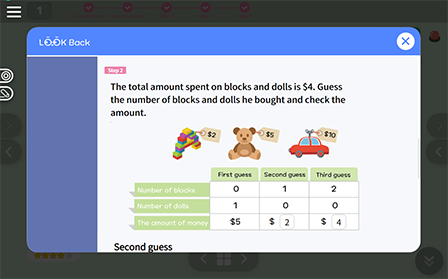 Look Back
Reasoning & Communication
Foster metacognitive learning, which emphasizes self-realized understanding,
through processes that use the students' own language and expression (text, drawing, speaking, etc.)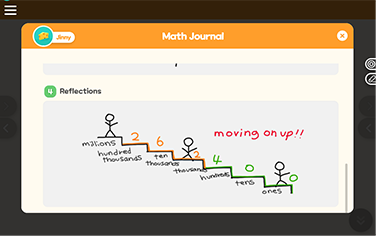 Math Journal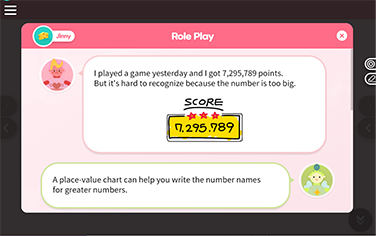 Role Play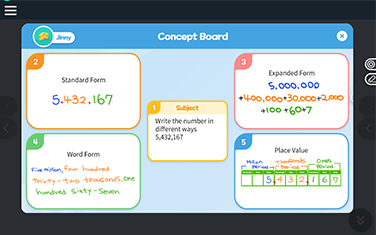 Concept Board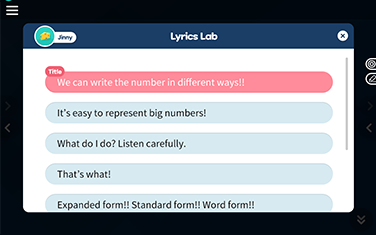 Lyrics Lab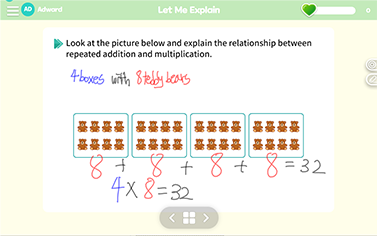 Let Me Explain
Adaptive & Engaging Learning
Increase learner engagement and improve outcomes through personal learning data. -"Adaptive Learning" assigns problems based on each individual student's achievement level in Concept Learning.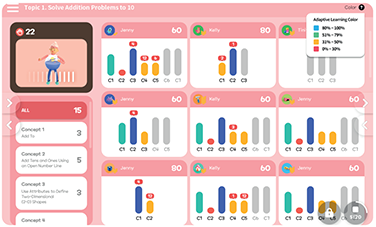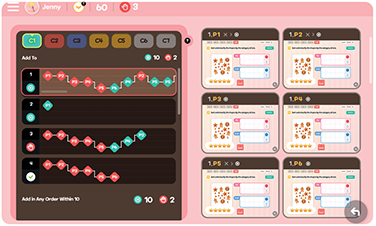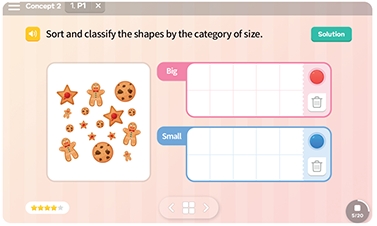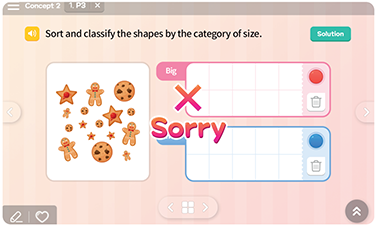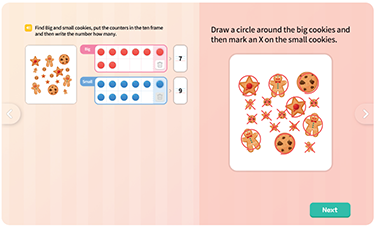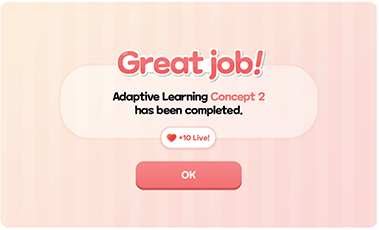 Homework
Review the content of difficult to solve problems after class as well as strategies for other content.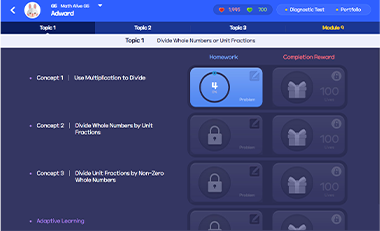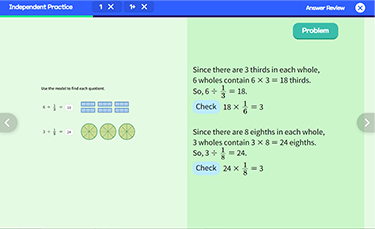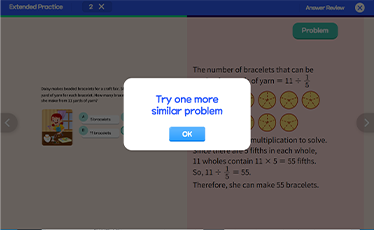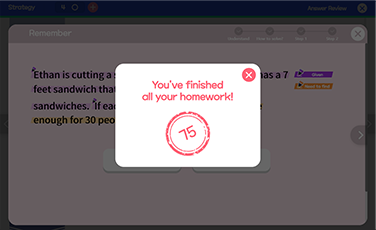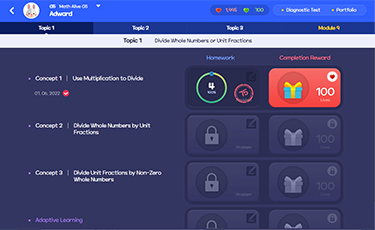 Report
Parents can check their children's attendance and learning progress.
Through student assessment reports, find out which topics students struggle with and set the learning direction.