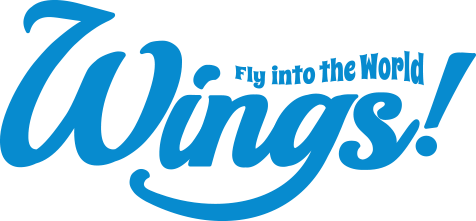 Communicate better with Wings!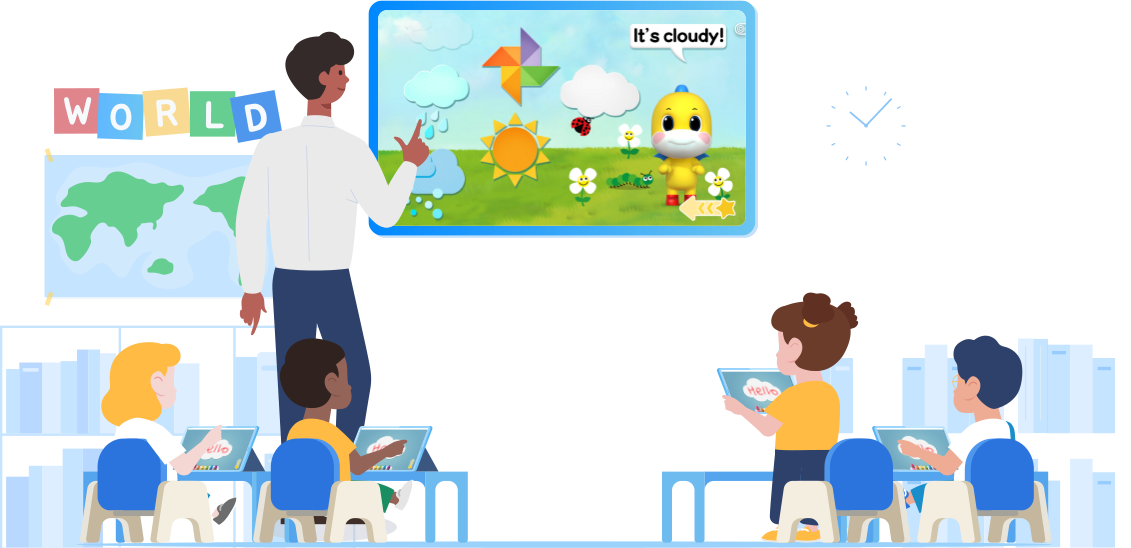 Activities such as interactive learning and digital educational content
can facilitate communication between students and teachers.
With digital devices, it's fun to learn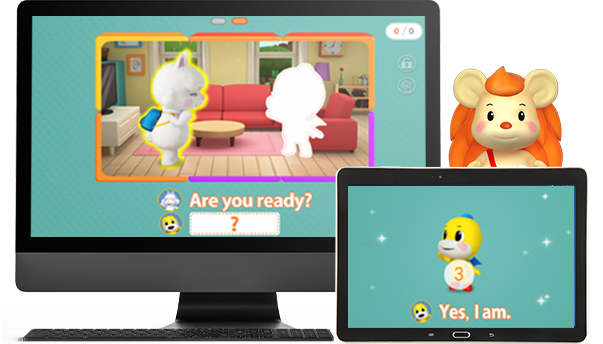 Wings offers interactive learning experiences by enabling participants
to exchange content between tablets and digital whiteboards.
It encourages students to exchange ideas with peers and teachers.
Interactive learning results in high-quality lessons
with high participation
The classes with wings are well organized and interactive
so that students can remain focused until the end of the class.
Learn Words

Phonics

Interview

Project (60 types)
Experience of classroom learning
from anywhere and without restriction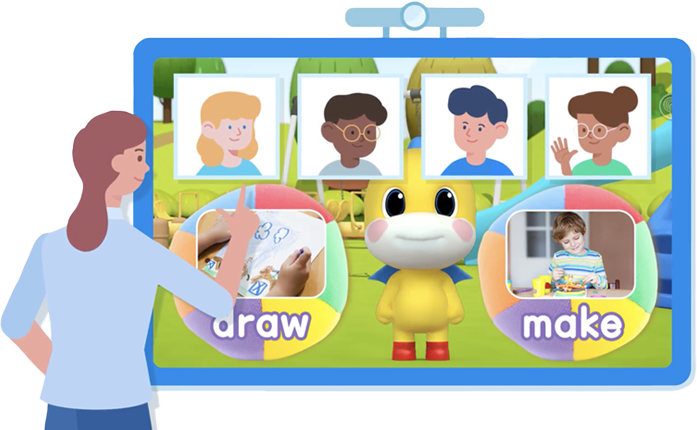 Beyond the traditional classroom, we facilitate future-oriented classroom experiences
using our technology to implement unrestricted classes in one place.
Students may attend classes from any location with full concentration.
Using 3D animation, we deliver digital education
content optimized for pre-school children
"Wings" is a learning program designed to deliver an education optimized for cognitive development.
Children can naturally learn the alphabet by singing and dancing.
Additional 3D animations stimulate the children's imagination.
Through the spiral structure of the learning stream, children can learn
about a topic through various activities repeatedly.
Season Activity

Color Activity

Alphabet Activity

Weather Activity
Video content enriches active learning for children
"Wings" has lots of video content which enables children to learn English in a natural and fun way.
With Wings themed videos, teachers can choose between many options for their class.
Maximize your learning impact with learning materials
that are seamlessly linked to digital content
The Wings textbooks consist of 10 sets per year. (Textbooks are included in Set 1 and Set 6.)
Wings' digital content and books work together on the basis of cognitive language theory.
By using not only this extensive digital content, but also textbooks,
students can learn the language in different ways.
The programs are optimized for pre-school children
so that they can have an enjoyable and interactive learning experience.
Wings offers not only a pleasurable interactive learning experience, but also objective
measures such as Lexile. This allows for teachers to check each students learning status.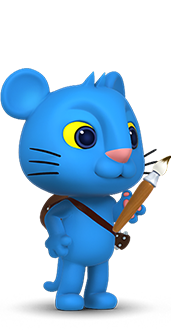 Phonics :
Level 1

Story : Communicate with family
Phonics : Alphabet, Basic phonetic value

Basic :
Level 2

Story : Story Communicate with neighbors
Phonics : short vowels, long vowels

Prime :
Level 3

Story : Communicate with the world
Phonics : Vowels, basic consonants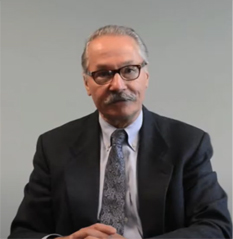 Tim Klasson
COO of MetaMetrics Inc.
The Lexile scale is for measuring the reading difficulty of English books, as well as the reading ability of student readers. We also know that Visang has long been committed to helping young English language learners and Wings is one of their contributions in that effort.
The program supports the teachers with Web for Parents
The parents' web is synced with the Wings! to provide learning content
and to help you check your children's progress anytime and anywhere.
The program is full-packaged set with operation part.
Wings provides comprehensive package not only for teaching parts but also the support parts.
The teacher can easily use various functions which make teacher to fully concentrate on the each class.
PLAY THE DEMO
Discover AllviA's services
quickly and easily.
DISCOVER